---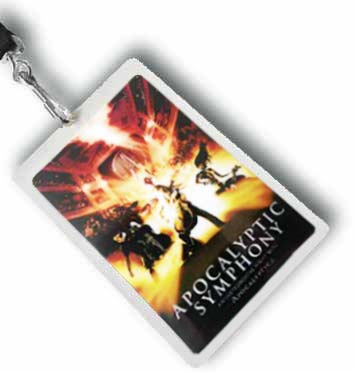 Who we are
Stephan A. Behrens started his career as an event technician, with an emphasis on audio technology, in Northern Germany in 1984. In addition to his everyday job in the rock-pop business, he became involved with classical productions and gained experience in miking and transmitting orchestras and choirs.
In 1992 in Munich, he developed his own concept of orchestral sound reinforcement in cooperation with a classical microphone manufacturer, following the "close-up" principle: Nearly every instrument in the orchestra is picked up by a microphone and mixed with a special room simulation so that the listener has a natural listening experience.
In 2000 he founded Da Capo Orchestra Sound Deutschland. He developed the performance profile of Da Capo as a guarantor for a natural, sensible listening experience.


Working with experienced event technicians and companies, the best suitable teams are selected for each production. Since about 5 years his daughters Pauline and Luzie support him with the microphone on set and in the logistics. For over 10 years Andrea Weigel has been responsible for miking, orchestral monitoring and the mixing of productions. Meanwhile Da Capo has established a close cooperation with 63Hz GbR (Hagen and Andrea Weigel). Oliver Überbacher covers score work, microphones, studio post production and web presence at Da Capo.
Da Capo provides a complete set of equipment, covering all facets of miking, mixing and monitoring of orchestras and choirs.
---
Our expertise:
♫ Pure classical production forms like Opera, operetta, concert and musical
♫ "Rock meets Classic" Productions, so-called cross-over projects (focus)
♫ Corporate- and Trade Fair Events with Orchestras and Choirs
♫ All day sound reinforcement in Rock/Pop, speech und brass music
♫ Live-Recording
♫ CD Production
♫ Workshops for Orchestra- and Sound reinforcement


Our clients:
♫ Orchestras and Choirs
♫ Musicians, Artists
♫ PA-Companies
♫ Event Agencies
♫ Promoters
♫ Cities and communes
♫ Companies and associations
♫ Radio and television broadcasters

We provide the following equipment
♫ Digital mixing consoles
♫ Over 250 microphones focused on Orchestras und Choirs
♫ Hardwired IEM (Monitoring) adjustable for every musician
♫ TV approved stage wiring
♫ Digital data transmission in Ethersound, MADI and Dante formats
♫ Communication systems for Conductor, technical departement and director
---
Passion and commitment
♫ Natural transmission of music
♫ The listener forgets that a PA system is in use
♫ The musician accepts the technique and experiences it as a necessary medium of its artistic expression.
♫ Experienced and motivated Team.
♫ A pleasant and friendly working atmosphere
♫ Technology only when it is necessary